All six Premier League teams involved in the European Super League have withdrawn from the European Super League.
Manchester City was the first club to pull out. After that Chelsea had signaled their intent to do so by preparing documentation to withdraw.
Also The other four sides–Arsenal, Liverpool, Manchester United, and Tottenham–have all now followed suit.
The Super League also said it would reconsider "the most appropriate steps" to reshape the project. They announced it on Sunday to widespread condemnation.
How the dramatic evening unfolded after the announcement of European Super League
Manchester United has said that they have "listened carefully to the reaction from our fans, the UK government, and other key stakeholders," in making their decision to not take part.
Arsenal has also apologized in an open letter to their fans. They said they had "made a mistake", adding they were withdrawing after listening to them and the "wider football community".
Manchester City, Tottenham, Liverpool and Chelsea also released similar statements.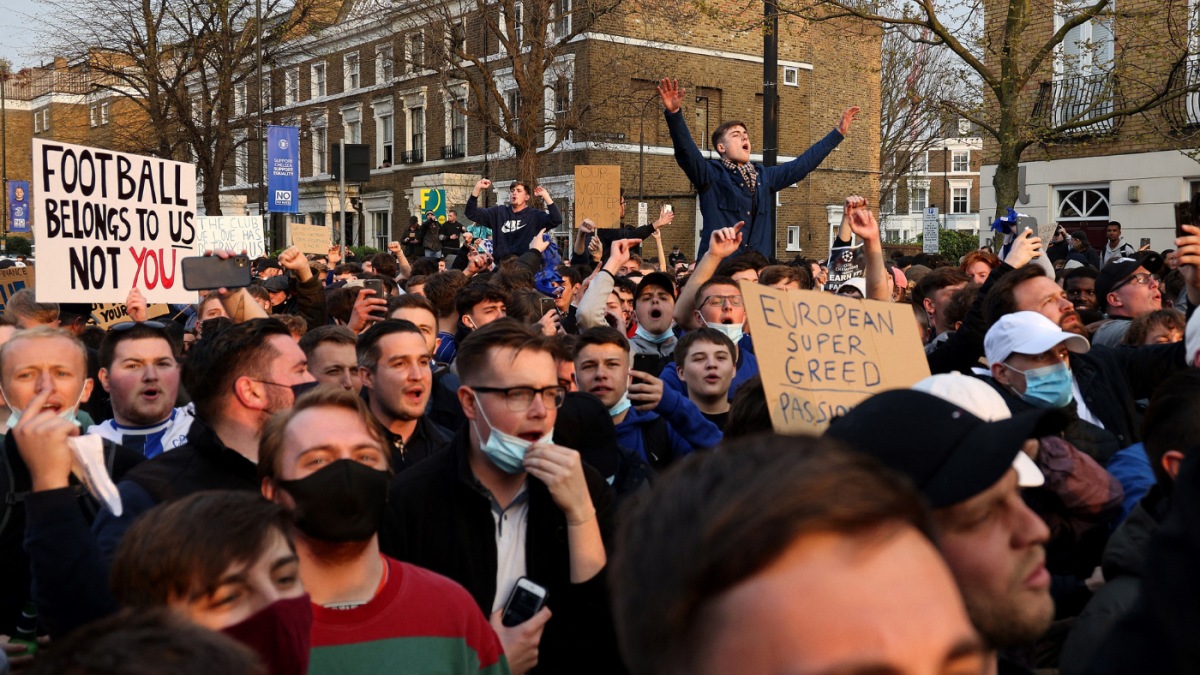 Super League's collapse- Timeline
10am(tuesday) – FIFA president Gianni Infantino expresses "strong disapproval" of the Super League and blasted its "short-term financial gain."
12:30pm – Prime Minister Boris Johnson says 'no action is off the table' in stopping the Super League.
1:30pm – Manchester City manager Pep Guardiola criticises the Super League in an interview.
6:30pm – Chelsea's performance and technical advisor, Petr Cech, urges fans to let team into stadium; kick-off against Brighton gets delayed.
7pm – News breaks that Chelsea is preparing to withdraw from the ESL.
11pm: All 6 Premier League clubs have withdrawn from the Super League.
1 am(Wed) – Chelsea release official statement withdrawing from the ESL.
European Super League to reconsider its next steps
The new league has issued a statement Monday night saying it would reconsider its next steps considering the reaction. Many other major clubs in Europe — including Bayern Munich, Borussia Dortmund, RB Leipzig, and Paris Saint-Germain — showed they would not be joining.
Delighted to welcome them back to the UEFA family
UEFA president Aleksander Ceferin welcomed the reversal from European Super League. He added:
"They are back in the fold now and I know they have a lot to offer not just to our competitions but to the whole of the European game. The important thing now is that we move on, rebuild the unity that the game enjoyed before this and move forward together."