Ole Gunnar Solskjaer looks optimistic about Manchester United's upcoming season. Manchester United boss said that his side is about to enter "a big week" as they start off their Premier League campaign against rivals Leeds United.
Meanwhile United finished their Pre-season with a 4-0 win against Everton at Old Trafford. Mason Greenwood, Harry Maguire, Bruno Fernandes, and Diogo Dalot on the scoresheet.
United finished second behind City rivals Manchester City last season. This season United have some unfinished business and have a lot of things to look forward to.
Manchester United No. 1:
One question United doesn't appear to be trying to answer is who is United's No.1? United spent most of last season with two keepers in direct competition for that position.
Dean Henderson is more aggressive in coming to get the ball, claiming the ball roughly. Meanwhile, De Gea is a stop-stopper. He tends to sit inside the 6-yard box and try to parry away anything shot towards him.
Having the opportunity to bed Henderson in while also giving de Gea firm competition over the course of a season is a big luxury for Manchester United.
Arrival of Jadon Sancho:
United have obtained one of the most exciting young prospects in world football. Jadon Sancho ranks among some elite footballers in the world when it comes to G/A. In fact, since the start of his first full season, only Lionel Messi (43) has registered more assists across Europe's Top 5 Leagues than Jadon Sancho (41).
Although there will always be a question how will Sancho fit at United? Will he take up Greenwood's place on the right or will Greenwood play as a striker and be Cavani's understudy?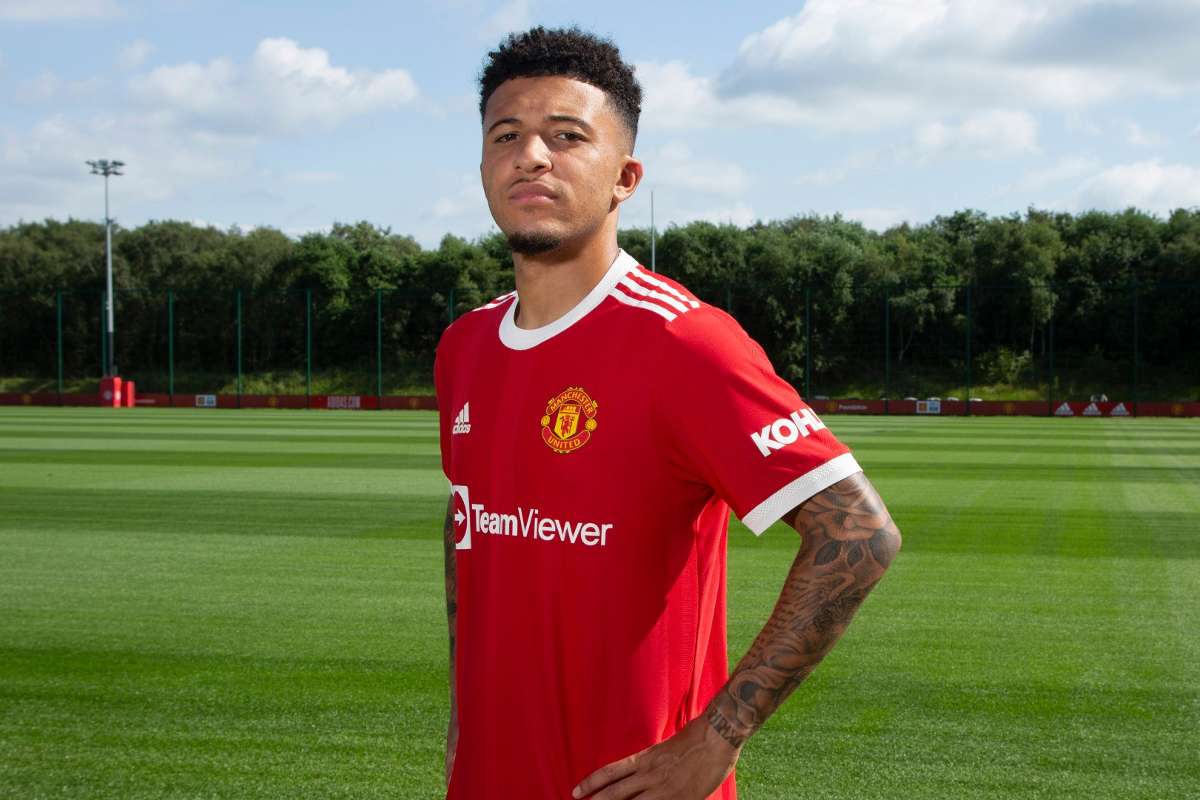 Sancho is a dribbling playmaker. His game centers around his acceleration, agility, and dribbling ability as well as his vision and eye for a pass. Whilst he can score goals, Sancho is a creator first and he'll bring great balance to Manchester United's attacking lineup.
Sancho's presence will be immense for Manchester United and he'll play a vital for them in the years to come.
Addition of Raphaël Varane in Manchester United's backline:
Varane is undoubtedly a world-class centre back and his signing is something of a coup for Manchester United. He's arguably the perfect, experienced partner for Harry Maguire.
At Real Madrid, Varane played most of his best games as a cover defender. His agility, recovery pace, reading of the play, and tackling ability made him ideal for protecting against the counterattack. In short, Varane has all the abilities that Maguire lacks and this makes United's backline one of the best in the league.
Manchester United 2022/21 Season Predictions:
Whilst Manchester United finished second last season and have massively improved their starting eleven. Manchester United could be in the title race along with Manchester City, Liverpool, and Chelsea.