Yesterday Barcelona have announced that Lionel Messi won't be playing for The Blaugrana next season. Messi's contract expired on June 30 but reports have claimed that a loose agreement over Messi's contract had been reached.
Barcelona announced that "Despite having reached an agreement with Messi and with both parties clearly wanting to sign a new contract, it cannot be finalized due to financial and structural problems". La Liga has a set of guidelines regarding wage bills and adhering to it Barcelona cannot register Messi. Barcelona's President Joan Laporta will be holding a press conference on Friday to address the situation.
During his 21 years spell at the Camp Nou the greatest of all time is without a club. Arguably the greatest single club career of any player ever has come to an end. Barcelona signed Lionel Messi as a kid, his journey started on a napkin.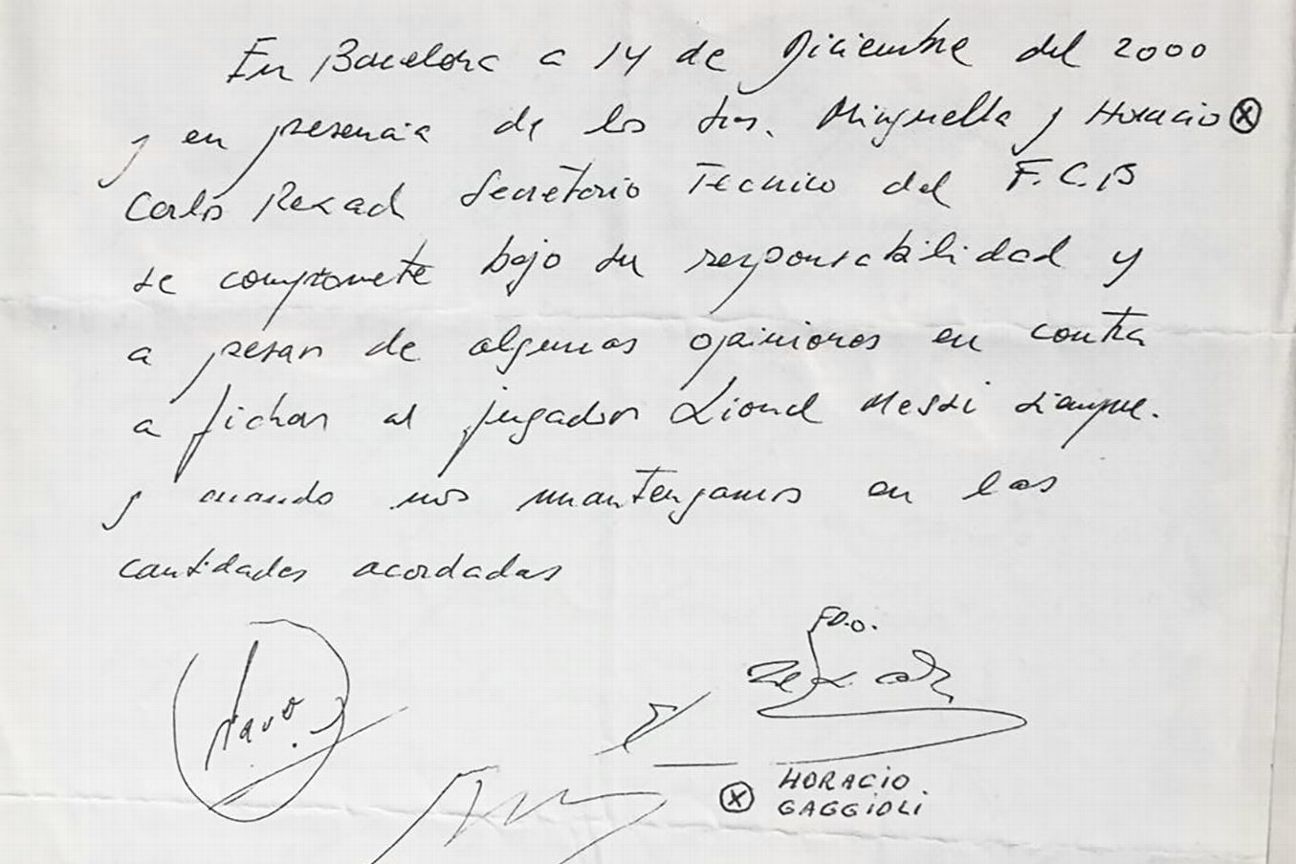 The Sporting Director of Barca back in 2000 gave a hastily written letter on a napkin to assure Messi's father, Jorge, that the club was committed to signing his 13-year-old son. At the time Messi was suffering from growth deficiency and needed hormone treatment. Barca director Joan Lacueva reportedly paid €1,000 for the initial phases of the treatment. Later Barcelona picked up the cost of the treatment once he officially joined the club. Sadly this journey is going to end now.
Which Premier League club could sign Lionel Messi?
Since Messi's wages are very high, it is likely that he will have to take a significant pay cut. His wages reduce the number of clubs that can realistically offer the Argentinian a contract. But one club that can pull his off is Manchester City.
Meanwhile, Manchester City have been vocal in this transfer window. They have announced the signing of Aston Villa captain Jack Grealish for a £100 million fee. Further City are also linked with the signing of Harry Kane.
Previously when Messi had issues with the Barcelona board he made his voice heard. During that time Manchester City were the likely suitors for Lionel Messi but it's a different situation now. Despite Manager Pep Guardiola's dismissal of this, saying they cannot afford a striker they have a golden opportunity to sign Messi.
Six Sport's Verdict on Messi Future
If City are likely to sign Messi they will face huge competition from PSG. Several reports from Sky Sports and ESPN have been suggesting that PSG are already a step ahead of City.
Messi has spoken in the past about playing with Neymar again and it seems likely now. PSG is a club that can realistically afford his wages and would do anything for Champions League glory. The situation is still very new and it's difficult to say what could happen. Maybe he may leave for Paris or Manchester City he may even end up going to his boyhood club Newell's Old Boys. Messi's departure is very heartbreaking for every football fan and it will be difficult to see him not wearing Barca's jersey anymore.